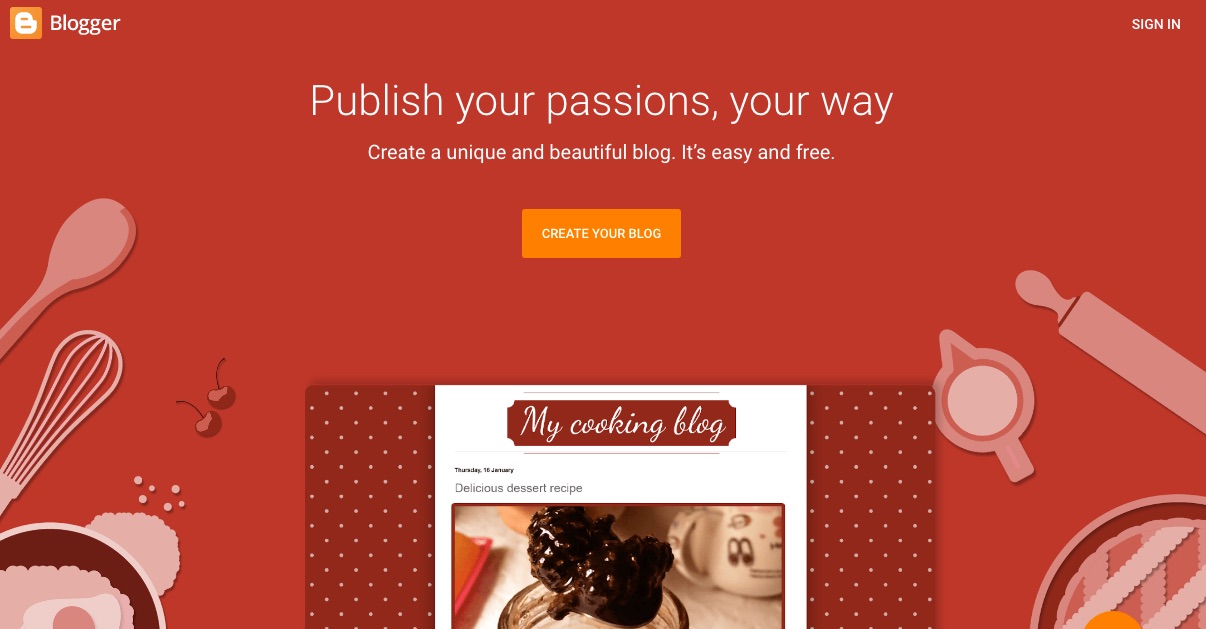 This tutorial teaches you how to create a Free blog on Google's popular and easy-to-use blogging platform i.e Blogger
To create a free blog on blogger you have to follow the below steps
1) Open the Blogger website
2) Click on Sign In or Create your blog. The sign in option is in the upper-right corner of the window and Create your blog option is in the middle of the window.
3) Enter your Google username and password
Please note: If you don't have a Google Account, click on More option and after that click on Create Account. This will take you to a screen where you can create an account to use with Blogger. Follow all the steps to create a free Google account.
4) Select a profile type. Click on Create a Google+ profile to create a single account to use across all Google properties. If you'd like to use a limit your exposure on Google, click on Create a limited Blogger profile.
Follow the online prompts to finish creating your Google+ or limited Blogger profile.
5) Enter a Display Name (any name you want) and click Continue to Blogger. The display name is the name that your readers will know you by.
Please note: The display name is the name that your readers will know you by.
6) Click on Create New Blog.
7) Type a title for your blog and after that Type an Address (URL) for your blog.
Please note: If it's unavailable try other variations on the name you want to use, but don't use symbols like hyphens, underscores, colons. 
8) Choose a starter template. This is the basic design and layout of your blog and after Click on Create blog!. 
9) After clicking on Create blog, a message is popped up "Find a domain name for your blog and connect it instantly" if you want the blog on your domain you can use this service or if you want to stick with the subdomain of blogger.com just simply click on no thanks.
Congratulation! your blog is ready. Now it's time to create your first post on your blog.
Follow the below steps to create your first blog post
1) Click on New post. It's at the top of the screen.
Please note: Create posts, post edits, and page edits under Posts in the menu on the left side of the screen.
2) Enter a post title. Type it into the text box to the right of Post.
3) To Write your post. Click on Compose to type your post as you would in a typical text editor, which includes functions like different fonts and sizes, text color, and the ability to insert links. If you prefer to work in HTML click on HTML.
4) Click on Post Settings. It's in the upper-right corner of the window. From this menu, you can enable reader comments, select HTML settings, post the time and date and much more. Click on Done when you've made your changes in post settings.
5) Click on Publish to take it live for your audience or Click on Save doing so saves your work, so far or Click on Preview to see what your post will look like when it's finished.
Hurray! you have just published your first blog post.
How to Put AdSense Ads on a Blogger Blog
It's all done to create your free blog on blogger and publish your first post for your audience. If you still have any doubt or have any suggestion please share in comments. Thanks for reading and sharing with your friends.